Pitcher Partners Newcastle and Hunter was built on a foundation of putting clients and the community first. With a regional focus and an emphasis on providing personalised services, the firm combines the histories of the region's most respected brands in accounting, audit and advisory.
Pitcher Partners Newcastle and Hunter history
Originally established in Maitland in 1929 by Alexander Beattie, the firm evolved to incorporate the partnership of Beattie, McDonald & Co. in 1964. Following further growth over the next 30 years, the firm acquired an East Maitland practice, to become Farrow Wyatt Wardle, and in 1999 Farrow Wyatt.
Over the following years to 2013, the firm had expanded to incorporate 6 Partners, over 50 team members, and the establishment of Farrow Wyatt Financial Services. At this point the firm joined the Pitcher Partners national network to provide the growing Newcastle and Hunter region with a depth of resources that was until this time, rarely available. The firm opened its Newcastle office in the same year.
In 2021, Pitcher Partners Newcastle and Hunter merged with DFK Crosbie, one of Newcastle's oldest and most trusted accounting firms.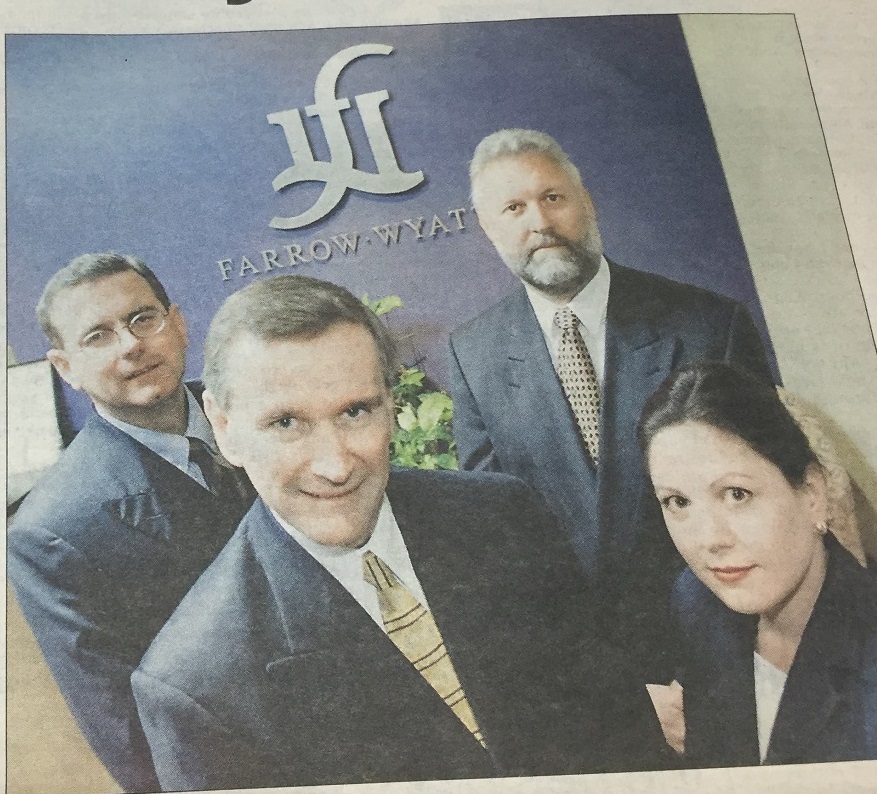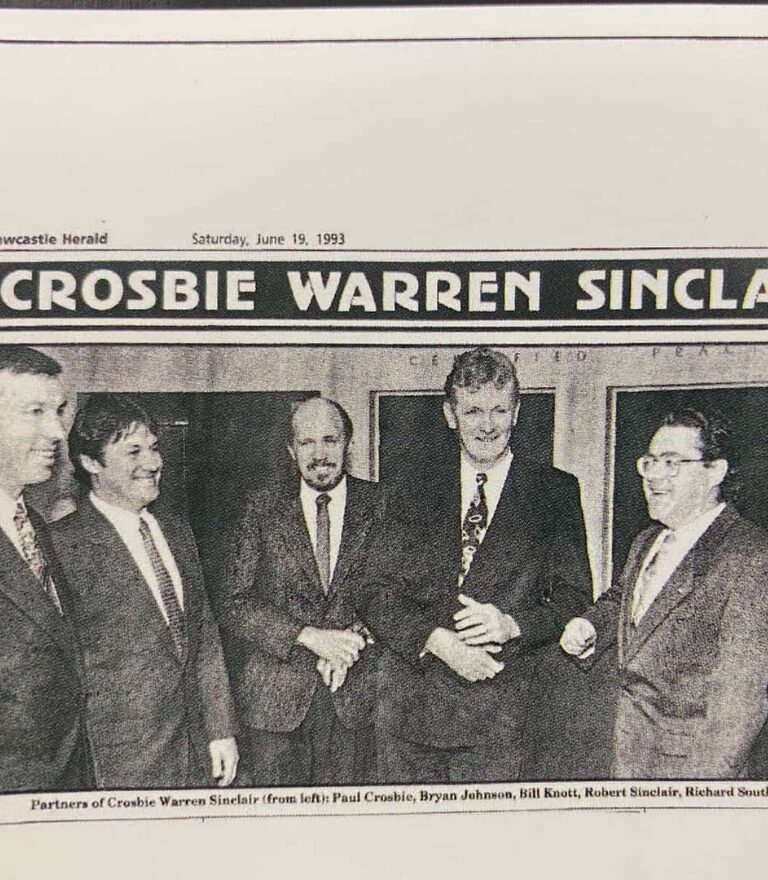 Crosbie history
The firm was founded in 1964 by Stan McLean and Des Curran and named McLean Curran & Co, before becoming George, Warren, Crosbie & Sinclair in 1978. Through the 1980's the firm had continued growth, despite the tragic deaths of Partner Denis Parkinson and former Partner Des Curran, and the 1989 Newcastle earthquake which destroyed the Mayfield office.
The company's name was changed to Crosbie Warren Sinclair in 1992 and in 1993 the three offices in Mayfield, Charlestown and Raymond Terrace were merged into one office at Warabrook with 45 employees. Through the 2000's the business's Wealth Management division expanded to include Sydney and Gold Coast offices.
Following a merger with Gold Coast firm My Accountants in 2013, the opportunity arose to become affiliated with DFK Australia and New Zealand, an international network of independent accountants and business advisers. The firm became DFK Crosbie, with Crosbie Wealth Management and Crosbie Finance.
Pitcher Partners Newcastle and Hunter today
The merger of Pitcher Partners Newcastle and Hunter with DFK Crosbie in 2021 has provided significant scale and strengthened the firm's presence in regional NSW.
Led by Managing Partner Michael Minter the merged firm has 140 team members, including 12 partners and 5 Wealth Principals, with offices located in Newcastle and Maitland.